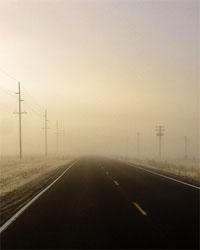 Our recent round of much-anticipated features are close to being completed and are undergoing final testing and revisions. These updates will soon be launched along with some overall visual and performance improvements.
We are planning to deploy these updates in the next few weeks. In the meanwhile, here is an overview of what will be launching, and some screenshots to give you a sneak preview of how it's going to look.
Add Contacts to Clients
Perhaps one of our most requested features, the ability to add multiple contacts to the client profile will help you manage clients better by keeping contact information centralized for each client. You decide which contacts can and can't login, what projects they can participate in, and whether or not their personal contact information is accessible to resource level users at your company. Managing client contacts in Intervals will benefit those who require a comprehensive online project management application that includes lightweight contact management features for communicating with your clients more effectively.
Granular Access Controls for Executive User Level
Just because you want your clients to login and participate in the design and development process doesn't mean you want them seeing every project detail. The executive user level is already restricted to viewing only relevant time tracking and financial data. However, the addition of more granular access controls allows you to fine tune exactly what your clients can view when they login. Don't want your clients seeing time tracking data? No problem. Simply uncheck this ability in their user profile. You can also control their access to finances and invoices.
Mobile Version in Beta
The Intervals project management software is currently being adapted to a smaller, on-the-go, mobile version for use on any smartphone with a web browser. Now you'll have the ability to start, stop and apply timers and update tasks during meetings, in the field, or wherever else your business may take you. This web-based mobile beta version of Intervals will allow all of our customers equal access to their accounts, whether they use the iPhone OS, Windows Mobile, Android, or Maemo — to name just a few.
Official API Release
Now that we've got a few months of solid beta testing under our belts, we're ready to make the Intervals API an official release. This next launch will include some finishing touches on the API to make it production-ready for any of our customers who want to build their own applications to integrate with their Intervals account.
» Get started with the API documentation.
Import Clients
The ability to import client data is just the first step in making it easier for you to import data you may have pulled from a previous time tracking or project management application, or from the Excel spreadsheets you may be using to keep track of your tasks and projects. The import functionality is extremely flexible in that it will help you map your existing data to the Intervals data format. And it's very forgiving. If the data did not import properly or you need to redo the import for any reason, you can undo the import and start over. Once we have the client data import up and running smoothly, we'll start adding import utilities for projects, people, tasks and more.
Fully Customize Your Own Theme
Looking for a way to make Intervals more your own? Use your CSS skills to customize the look and feel of your Intervals account and bring the interface more inline with the rest of your branding. No longer are you constrained to our predefined themes. The advanced theme editor will let you apply your own CSS rules to any and every aspect of the Intervals interface. Of course, this feature is for advanced web developers only. If you end up making the page disappear, well, that's your problem ;)
Run Reports by Task
When it comes to running reports, we've always been advocates of presenting your data in a number of different formats. From pie chart graphs to tabulated data, from the smallest units of time tracked to aggregated summaries of time, our goal is to provide a robust set of reports and for you to manipulate to suit your needs best. Now we've gone and made our reports even more powerful by adding the ability to view each report by task. Find out not only which projects are taking up most of your time, but which tasks as well. You may never look at reports the same again.
Timers and Search Dock
We've never been content with the placement of the timers and the search in the Intervals footer. Interacting with the timers usually requires a fair amount of scrolling to reach the footer, and the quick search only works with tasks, leaving out milestones, projects and other important information you may want to search. So we've overhauled the footer and placed the task timers, general timers and quick search in a dock along the bottom edge of the interface. In addition, we've expanded the quick search to include project notes, documents, milestones, projects, people, clients and invoices. Managing multiple timers at once is made easier with a collapsible dock always there in the footer when you need it. No more playing Wheel of Jeopardy with the mouse's scroll-wheel to access timers and no more extra clicks to search projects or milestones.
Additional Improvements
We realize we've just covered a lot of significant features but there are a few other notable updates we'd like to mention. In no particular order, here are a few other Intervals enhancements that are likely to make your project management experience even more enjoyable:
The crosschart report has been extended to include manager as one of the axis options, allowing you to quickly assess how much time each project manager is managing, grouped by client, project, milestone and more.
Added support for four Chinese locales
Quickly page through milestones and tasks using the "Previous" and "Next" links. Paginated results are based on the last listing viewed.
Right-click contextual menus added to the project, client, and invoice listings. Adding payments to projects, creating client contacts, and updating invoices are now just a click away.