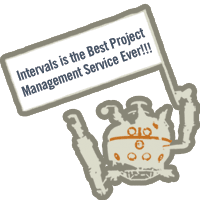 Do a google search for 'How to Get on Digg' (or just click here) and you will find several articles telling you how to 'really' get dugg to the top. You'll find advice on generating relevant content and formulas based on the number of friends and word counts per article. What you won't find is our patent-pending, top secret, surefire method for getting on Digg. We've been doing some double-oh-seven-type investigating and advanced quantitative analysis for several months now, and have come up with the following never-before-published, Best Three-pronged Approach Ever™ formula for getting noticed on Digg.
1. Choose the Right Title
The title is the single most important measure of your success on Digg. The following title templates were created by our algorithm. Just fill in the blanks for either of these for a catchy, distinctive title:
Top ____ (reasons | products | services | ___ ) _____________________
Examples:
Top 10 reasons why Straight Story is the best David Lynch movie of all time
Top 10 reasons why your favorite band sucks
Top 10 web-based services for organizing your garage
BEST ____________________ EVER!!!
Examples:
BEST PIC EVER!!!
BEST VIDEO EVER!!!
BEST WEB SITE EVER!!!
2. Choose the Right Content
The second most important factor is your content. There is no need to be original. Our algorithms indicate that reused content works best. Remember, many Diggers weren't online yet when those pictures of the crane falling in the water first circulated. And they need to be reminded, annually, that May 15th is the day we stick it to the man by not buying gas. Just aggregate a few snippets into a top 10 list, or copy and paste some "best ever" content onto a new page, and you are poised for success.
3. Make Sure You Have a Third Point
No list or blog post is complete unless it has a third point. The three-point essay got us through high school and college, and it will get you through on Digg. Make sure you have at least three points, because two points looks like you didn't think it through all the way. And try not to have a weak third point, or else it will look like an afterthought, and you'll lose that punch that a good third point can give you.