Today we are launching a few minor updates to Intervals (14 total). Two of them are directly in response to feedback from Intervals users:
1. Apply the General Timer to a Task
Tracking time on tasks is the ideal way of tracking time…especially for reporting. This improvement makes it a little bit easier.
When the general timer is applied all Open tasks for the project that is selected will show up in a drop down menu.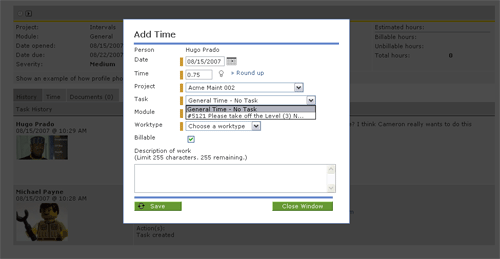 2. Profile Photos
Each user can upload a photo in their My Account section
Administrators can upload photos in the People section
Photos are sprinkled through in a variety of places including task comments and the running timers page
Be serious and professional OR have fun with it
My Account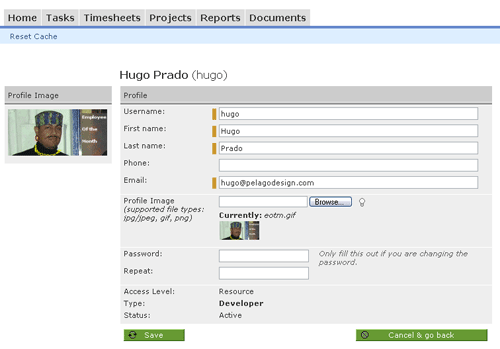 Task Comments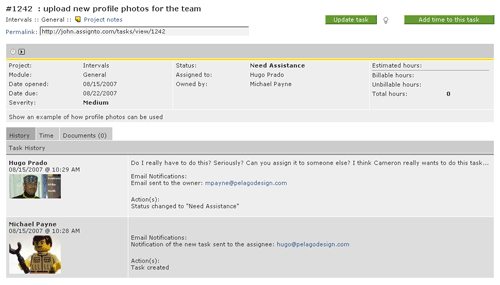 Invoicing is the next significant feature that will be launching.  We are shooting to launch it in a few weeks…