We are going to tinker with Live Chat (via Live Person) on myintervals.com. I have a love / hate relationship with Live Chat to be completely honest. Sometimes I find it extremely helpful and other times I feel like I am talking to a bot that is just wasting my time ("Hi, I'm earth have we met?" – Tommy Boy anyone?).
Here is how it will look: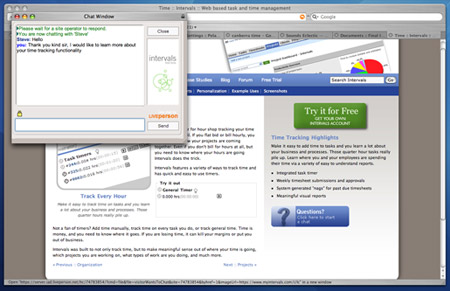 We have lofty customer service goals with Intervals so we want to see if using Live Chat helps us achieve those goals.
I can see this going very well or becoming a total distraction.
How do you feel about live chat as a customer (for support), potential customer, or the company offering it?