This Saturday we will be launching the next set of enhancements to Intervals including Document / File Storage.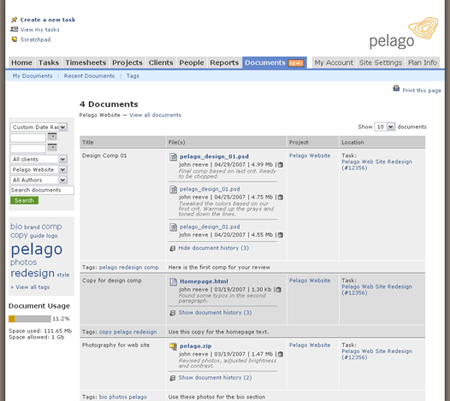 Tags for easy classification of files
Add any type of file (no restrictions – contracts, design comps, logos, code, etc.)
Add files to tasks and projects
Versioning control of documents for easy retrieval of a previous version
Access your files from anywhere with Internet access
Here is how much storage each plan will have:
Top Shelf – 5 Gb
Premium – 1 Gb
Not so Basic – 500 Mb
Basic – 250 Mb
We are excited to get this vital piece of functionality launched!
-Michael