Everything is bigger in Texas. This includes the official "Big Bag." I wanted to share with our team when I got back to the studio so I thought it would be fun to put up the contents of the "big bag" on the whiteboard. There's not really a point here I guess, but it's a fun exercise to see how everything looks when it's all in one place. I left out the 6 magazines that were also included in the bag.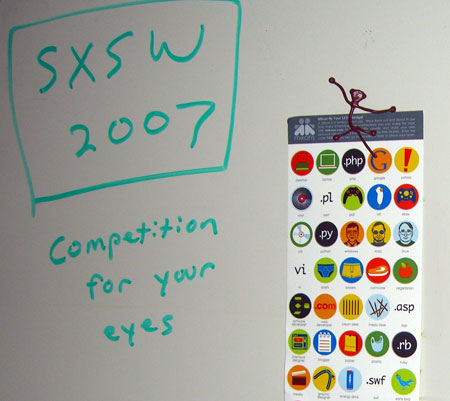 Click image for full size: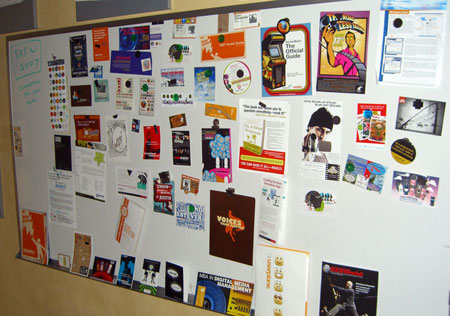 – Michael
PS Not quite sure how I feel about so many printed materials being handed out to everyone, but that debate is for another day.